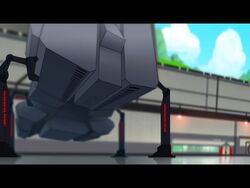 The Ursa Major is the ship that appeared in Battle Bears -1. Oliver, Captain Malcolm, Riggs, Wil, Jackson, Grimes and the rest of the crew were inside it.
Trivia
'Ursa' is the Latin word for "bear", while​ Ursa Major means "big bear".
The real Ursa Major is a constellation.
The ship is similar to the Tantive IV Space Corvette from the Star Wars series.
The first scene of the Oliver campaign in Battle Bears -1 is very much like the opening scene for Star Wars: A New Hope.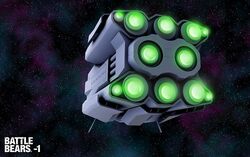 Ad blocker interference detected!
Wikia is a free-to-use site that makes money from advertising. We have a modified experience for viewers using ad blockers

Wikia is not accessible if you've made further modifications. Remove the custom ad blocker rule(s) and the page will load as expected.