Black Hole



Graham with the Black Hole

Class

Type

Secondary

Level Required

15

Price

300,000 Joules

Duration

5.0 seconds

Slow Amount

65%

Damage

30.0

Ammo

1

Reload

3.5 seconds

Projectile Speed

1,000 u/s

See:
The Black Hole is a secondary weapon for the Engineer in Battle Bears Gold. It has a level 15 lock and costs 300,000 Joules.
A star that has collapsed in on itself, creating a gravitational force so strong not even light can escape. But Graham is an engineer so don't worry about it.
~ Official Battle Bears Gold description
Usage
The Black Hole works both as an offensive and defensive weapon. When deployed, it slows down all the opponents within its Area of Effect, while dealing moderate damage. The Black Hole Gun can be utilised in a defensive and strategic manner, blocking passage-ways/openings to potentially secure an area of halt the progression of enemies. As such, it fits well in the Engineer's play-style. Players are at risk of suicide when using Black Hole. 
Equipment
The following Equipment affects the Black Hole:
Video Demonstration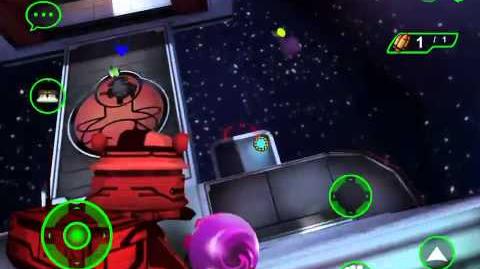 Ad blocker interference detected!
Wikia is a free-to-use site that makes money from advertising. We have a modified experience for viewers using ad blockers

Wikia is not accessible if you've made further modifications. Remove the custom ad blocker rule(s) and the page will load as expected.