New map: Abusement Park
New weapons:
New HUD layout.

Old HUD layout still available.

Skill ranking improvements.

Entire skill ranking system has been revised to the ELO system. Ranks are now fully functioning again.

Bundle Deals added.

Bundle Deals will be available in selected periods.

Many bug and crash fixes.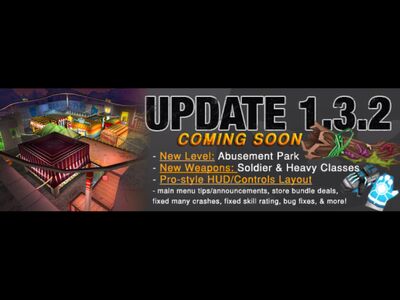 Ad blocker interference detected!
Wikia is a free-to-use site that makes money from advertising. We have a modified experience for viewers using ad blockers

Wikia is not accessible if you've made further modifications. Remove the custom ad blocker rule(s) and the page will load as expected.