A Salt Rifle



Class

Type

Primary - Automatic

Level Required

1

Price

Default

Damage

4.85

Shots per Second

6.67

Ammo

25

Reload

1.5 seconds

See:
The A Salt Rifle is the Soldier class's default primary weapon. It is a long ranged automatic, with overall low damage and ammo, along with a rapid reload and perfect accuracy. The weapon is quite capable when used offensively and is highly effective when used defensively.
Standard pun rifle issued to all soldiers. Help it out by equipping extra damage equipment!
~ Official Battle Bears Gold description
Equipment
The following Equipment affects the A Salt Rifle:
Trivia
The common abbreviation for the A Salt Rifle is "ASR".
Video demonstration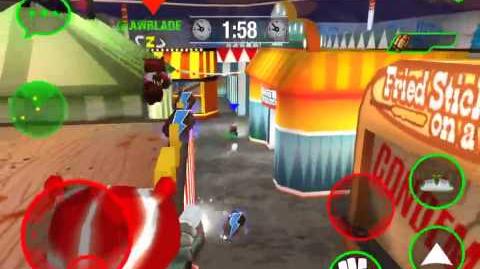 Ad blocker interference detected!
Wikia is a free-to-use site that makes money from advertising. We have a modified experience for viewers using ad blockers

Wikia is not accessible if you've made further modifications. Remove the custom ad blocker rule(s) and the page will load as expected.